Dear Parents, thank you for reading our blog and for participating with your comments!
It's almost Christmas and we are all very excited about the holidays! It's been a great semester so far and our students are enjoying learning and they are all improving day by day. This holiday is time to relax and have fun, but it would be a shame we don't keep practicing those skills we need to keep working on 🙂
So… this post is a reminder of our Xmas Homework and a chance to suggest some Home-Based Activities that can help your child improve and get more confident in English and Math.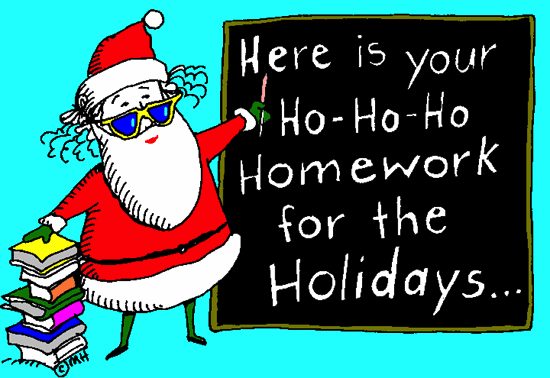 Xmas Homework:
1. Spelling List and Spelling Task 17 (Spelling notebook)
2. Writing task (Journal)
3. Reading (15 minutes/day). Each student has borrowed a book from the library to read during the holiday.
4. Math: Go Figure p. 30 + p. 31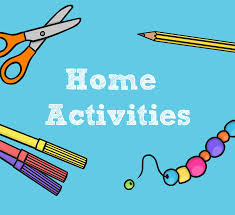 Would you like to help your child with some fun home-based activities?
These are some ideas that can help them improve their Math skills as well as their reading and writing skills.
Mathematics Grade 3: In Grade 3 your child learns about numbers to 1000, using place value. They will understand, apply and recall addition and subtraction facts to 18, and add and subtract 2- and 3-digit numbers. Your child will understand and recall multiplication and related division facts to 5 x 5. They will solve problems involving number, patterns, measurement, data and maps, and use symbols to solve one-step addition and subtraction equations.
A great website they can use to play and practice their Math skills is MATH IS FUN. Different activities and games to practice those topics we've learnt during this semester (measurement, multiplication and division are the topics that need more practice).
English Language Arts Grade 3: Grade 3 students use their language skills to describe things in greater detail. They make their own stories more interesting and notice how they can add excitement by saying certain words louder or at a higher pitch. Words become more colourful than ever!
It's very important your child reads and writes everyday. This brings an opportunity to learn new words and be more aware about language and the world, either through fiction or non-fiction stories.
These are two activities your child and yourself can enjoy while helping him/her get more confident at writing and speaking.
Retelling a story – We've done 4 literature units so far. The books we've been reading together are: George's Marvellous Medicine and The BFG (by Roald Dahl), Freckle Juice (by Judy Blume) and Strega Nona (by Tomie de Paola). You can ask them to tell you these stories and write a summary of one of them and make a drawing as a Christmas present for you.
Write a recipe – We've learnt how to write a procedure this semester. This writing activity is a fun review and maybe you can make this recipe at home with your child! WRITE A RECIPE 
George's Marvellous Medicine, Roald Dahl
WE WISH YOU A HAPPY HOLIDAY! SEE YOU NEXT YEAR 😉
Thank you,
Ms. Marta